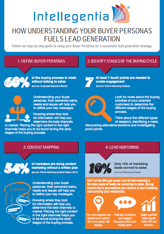 Are you using your Buying Personas to maximum effect?
When 60% of the buying process takes place before a prospect even engages with your company, it is crucial that you have your Buyer Personas nailed!
We've produced a handy infographic to ensure you are getting the most out of your Buyer Personas by creating relevant and valuable content to fuel lead generation.
Fill in your details to receive the infographic.