Best practice marketing guide for professional services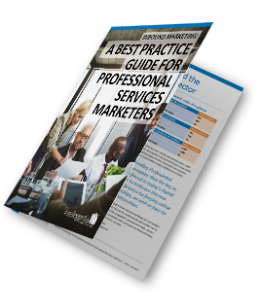 Our guide reviews the challenges of marketing in the professional services world including accountants and legal firms, and explains why inbound marketing should be part of the marketing strategy for any professional services firm.
Tactics covered include::
Blogging
Downloadable Content
Progressive profiling
Social media
Email marketing
Call-to-Actions (CTAs)
The guide concludes with a useful checklist for implementing these tactics to boost the results of Professional Services Marketing.


Complete the form to download your copy.